Empowering Diversity in Business Growth
Enforce your success with strategic branding solutions that resonate with your audience and reflect your authentic identity.
First-hand understanding of the unique challenges and aspirations of female and queer-owned businesses.
I work to support female and queer-owned businesses to harness the strength of their unique identities and stories, translating them into impactful brands that drive growth and success.
Inclusivity is at the heart of everything I do.
I celebrate and embrace diversity in all its forms, creating designs that resonate with your unique audience and truly represent your identity.
Every project is a collaborative journey.
I work closely with you, to build a partnership that fuels a deep understanding of your vision, goals, and challenges, resulting in a tightly tailored brand solution.
I thrive on pushing creative boundaries, to deliver designs that are innovative, unique, and fresh, reflecting the essence of your business.
I prioritize transparency, honesty, and integrity in all my interactions, ensuring that the brand I craft for you authentically represents your values and stories.
I measure success by the positive impact we create together, driven by the transformative power of creativity, helping your business grow, thrive, and make a difference.
The world is ever-evolving. I embrace a culture of continuous learning, staying updated on industry trends, tools, and techniques to provide you with cutting-edge solutions.
No cookie-cutter "roadmaps" here. I adapt to suit your specific needs, with flexibility that ensures solutions that align with your goals and aspirations.
I treat every client, or partner with respect and empathy. I create an environment where everyone's voice is valued and heard, fostering a collaborative and supportive atmosphere.
Predicting the future by creating it
In essence, my emphasis on female and queer entrepreneurs stems from a wish to contribute to a more diverse and equitable business landscape. By empowering these entrepreneurs, I aspire to promote a business environment that embraces diverse perspectives and experiences, ultimately benefiting both the entrepreneurs and the broader entrepreneurial community.
Hello, who is this speaking?
I am Anna – a strategy & design junkie who revels in creative challenges. I work across disciplines to help businesses from diverse industries find their distinct voice & color and make their vision visual. I have been on an eventful design + art direction journey for the past decade, and I have developed a particular passion for digital brand strategy & design.

At the moment, I live in Redwood City, California. I am originally from Greece [ born + raised ] and I fluently speak 3 languages, so now I am studying a 4th - flex! I have traveled some - mostly in Europe and the US - and my next big travel goal is to visit anywhere in Asia, preferably starting from South Korea [ I bet you guessed that 4th language - 반가워요! ]

I love movies and I'll tell everyone that my favorite film director is David Fincher. But those who know me well will tell you that my all-time favorite moment in the history of cinema is the Titanic [ I know... ] I also love music, and I have an equal passion for Nirvana, System of a Down, Rage Against the Machine, Ed Sheeran, Britney Spears, Queen, and BTS. The last concert I went to was the SUGA | Agust D Tour in Oakland [ and it was FIRE ].

I am a mean cook. My favorite thing to make is toast.
I look, sound, and feel active but I am a major couch potato.
To this day, I do not know how that works, but it does.

I identify as gender non-conforming and omnisexual and my pronouns are they/them. Ah, yes, and my nickname is Bubbles.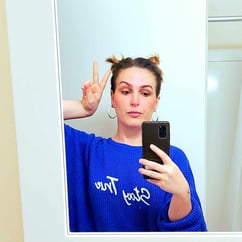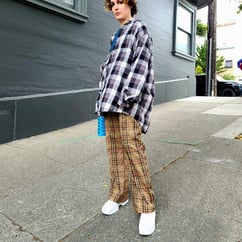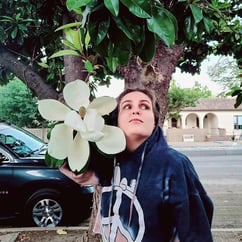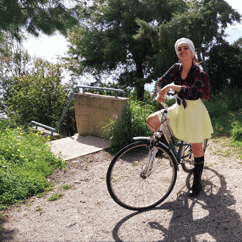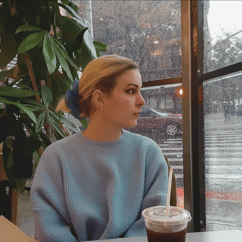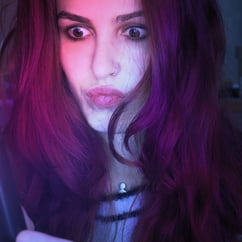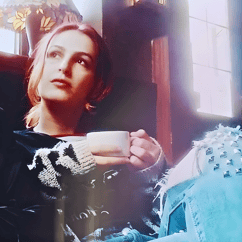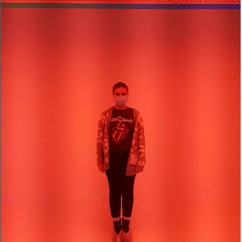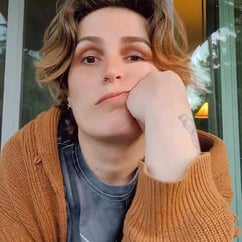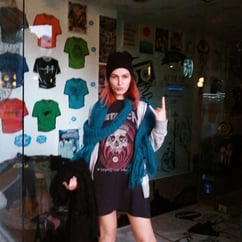 Have any questions in mind?
Hop on a 1-hour consultation session with me FOR FREE.